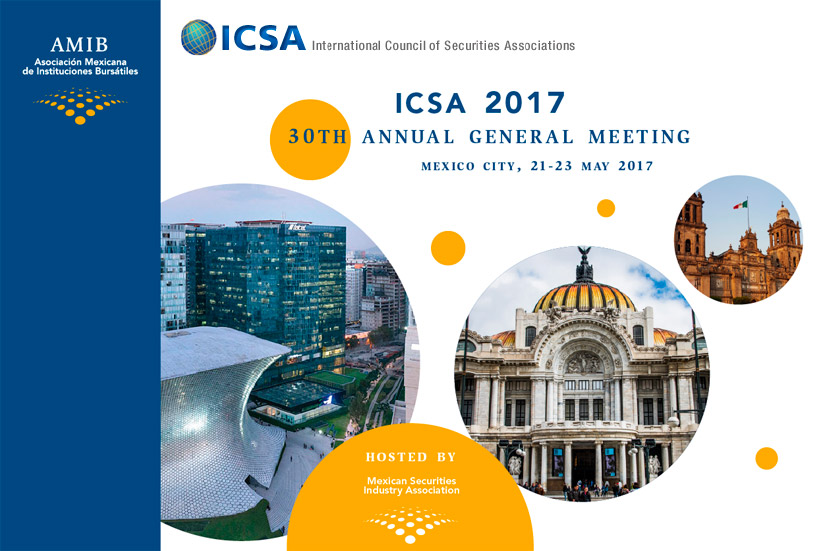 Bienvenido!
This is the ICSA AGM 2017 registration website, to be held in Mexico City on 21-23 May 2017.
Below you will find the link for your registration. Please note that all participants must make their own reservations at the hotel.
Please register before April 30.
We look very much forward to welcoming you to Mexico City!
Best regards,
Efrén del Rosal Calzada
CEO, Mexican Securities Industry Association